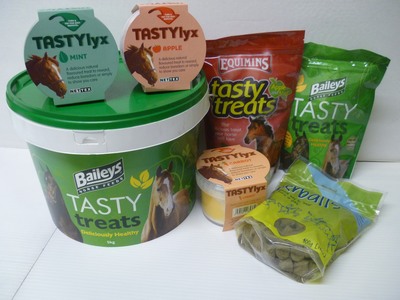 Feed Supplements
We stock a comprehensive range of Feed Supplements, whether its just a Vitamin & Mineral supplement, or something more specific.
Straight herbs & herbal mixes from Wendals, Dobson & Horrel, Equus Health & Equimins.
Baileys garlic supplement, Codlivine, Equivite, & Naf products.
Equine America range of goods & supplements.
Feed Balancers from Equimins, Top Spec & Bluechip.
Stable blocks & Licks of various kinds.
Variety of Horse Treats.