Poultry – June 2022
Hens for the garden
We offer hen breeds that are specially suited to a free range, garden situation.
They are easy to rear and keep, hardy and reliable layers.
Most birds are sold at point of lay.
We now have more POL hens available, but some breeds are selling quickly, particularly, leghorns and the coloured egg layers, Russets we cant get at the momement but we hope to have soon. More birds due in, late June.
We will endevour to keep this space as up to date as possible, but under the current uncertain times, hen availability is constantly evolving, so do please contact us to check the very up to date situation on individual breeds.
You can Order hens by joining our next waiting list, by phoning 01245 380274.
Bio Security / Covid 19 / Avian Flu restrictions.
Sorry, because of the current social distancing restrictions, we can not take you up to our hen houses to choose birds, but we will do our best to select what you require.
All collections are by appointment only – when we will bring your hens to the shop for your approval, before you take them home.
Thank you for your understanding during these unusual times.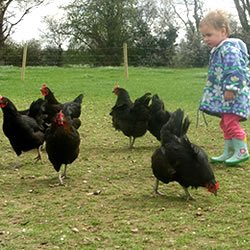 Details of the Hybrid Hens we sell: